2.0 Hard Disk Interface for KORG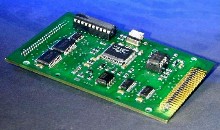 With the USB (Universal Serial Bus Interface) by musitronics it is possible to make a direct data comunication between your PC and the Hard Disk drive of your KORG PA80 Keyboard.
Backround
Each modern Computer has an USB interface today, so it is the best way to use this fast serial interface to exchange data between your Computer and your Keyboard.
So it is easy now to make a backup of the keyboards hard disk drive. Just burn directly a CD-ROM image of your keyboard's hard disk. Also it is very easy now to manage the contents of your keyboard's hard disk drive from a computer.
You can exchange data directly between two or more keyboard hard disk drives via PC. Or you can download MIDI-files or styles from the Internet to your keyboards hard disk directly.
Your PC has to run under Windows XP, Windows ME Windows98/98SE or Windows 2000 and Mac OSX or OS9.2
How it works
After the installation of the added drivers the hard disk of the keyboard will be seen as an additional drive letter on your computer. You can also edit Midi files, Styles or Samples directly on the hard disk of your keyboard.
To see how the contents of your PA80 hardisk will be shown on your monitor, Just click the picture below!

Click to enlarge!
The Hardware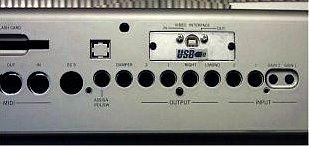 The hardware: The USB Interface board has the size of a 2,5´´ hard disk drive and will be installed between the hard disk and the keyboard's hard disk connector.The USB connector is innstalled in the Video Interface place, so for now it is not possible to have the Video Interface and the USB Interface at the same time.
If you need more informations or if you want to know prices (please tell us your country for shipping costs) then please send us an e-Mail:
In the Download area you can find the User's Manual of the USB Interface.